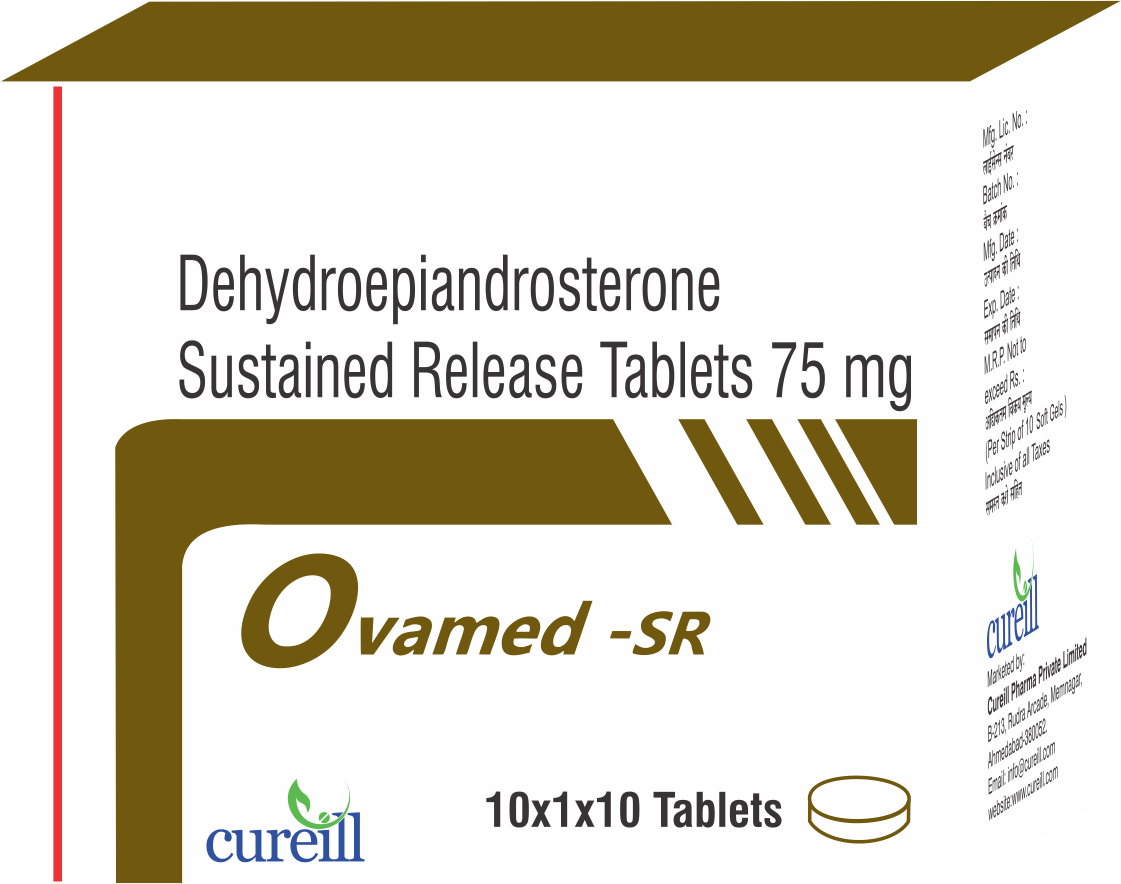 Ovamed SR tablet is used for the treatment of female infertility. It is a man-made version of the natural female sex hormone progesterone and helps in the production and development of healthy eggs.
Ovamed SR tablet can be taken with or without food, but take it at the same time to get the most benefit. It should be taken as your doctor's advice. The dose and how often you take it depends on what you are taking it for. Your doctor will decide how much you need to improve your symptoms. Swallow the tablets whole with a glass of water. You should take this medicine for as long as it is prescribed for you.
The most common side effects of this medicine include acne, hot flushes, weight gain and prostate enlargement. If these bother you, or appear serious, let your doctor know. There may be ways of reducing or preventing them.  You should stop taking it if you become pregnant.
Before taking this medicine, tell your doctor if you are breastfeeding, if you have ever had any problems with your blood circulation or have diabetes or stroke. Your doctor should also know about all other medicines you are taking as many of these may make this medicine less effective or change the way it works.
In female infertility
Ovamed -SR tablet contains progesterone, a female hormone that is important in the regulation of ovulation and menstruation. It is used to cause menstrual periods in women who have not reached menopause but are not having periods due to a lack of natural progesterone in the body. You should use the medicine as prescribed for it to be effective. You may be asked to continue with this treatment for a period after becoming pregnant.
Direction for use/dosage:
As directed by the physician